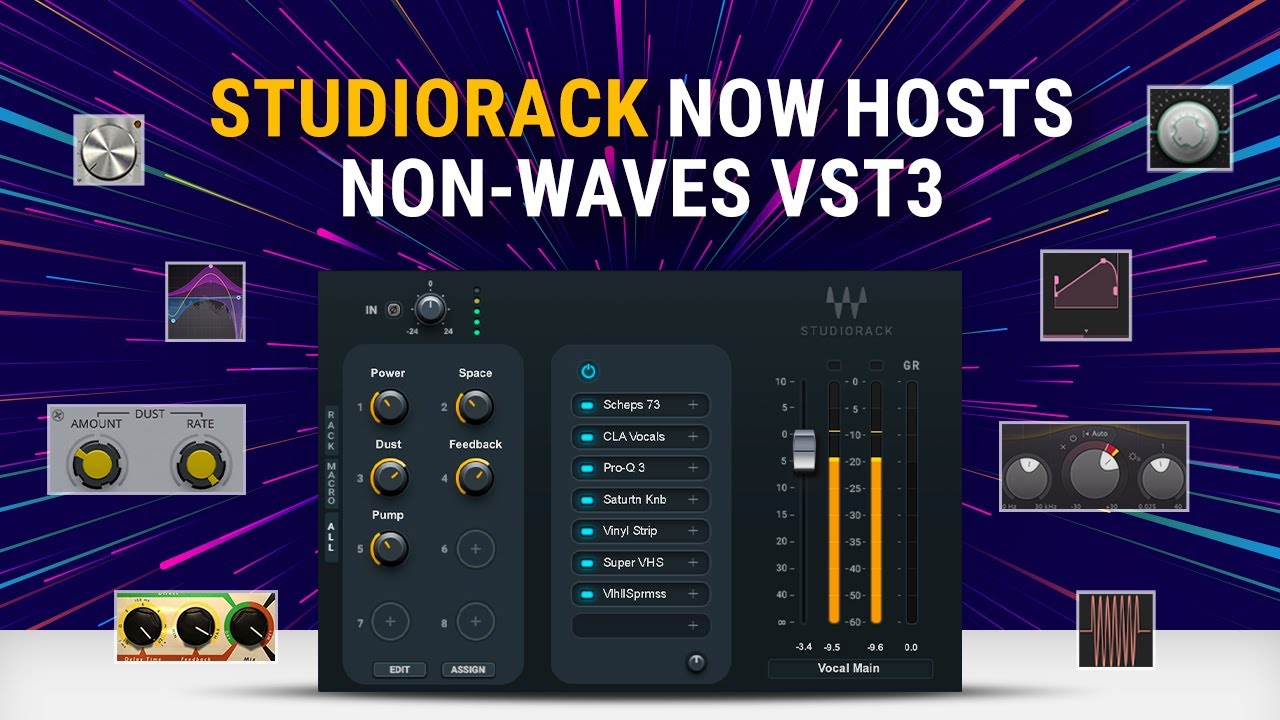 Today I wanted to share another (usable) free download with you guys.
This one is a (slept on) gem.
I'm sure a few of you may be familiar with it.
Its called StudioRack and its by Waves Audio.
(Yeah, you know them. They've developed tons of Pro audio plugins and signal processors. you probably own a few already..)
Here's a short list of features:
Build powerful plugin chains with ease
NEW: Can host Waves plugins as well as non-Waves VST3 plugins
Move entire plugin chains between DAWs in seconds
8 macros per chain to create your own 'custom plugins'
Easy parallel processing with mono, stereo & M/S parallel racks
Turn any plugin into multiband with multiband split racks
Easy plugin search
Internal sidechaining
Over 170 presets for complete plugin chains
Optional: Offload your plugin processing to a SoundGrid server (Waves SoundGrid-compatible plugins only)
Anyways, what makes SR so dope is that with this recent update, StudioRack can now host VST3 plugins by any Manufacturer which is huge because not only can you save your signal chain but you can also use StudioRack as A FREE VST wrapper in DAWs that don't support VST3 like Logic & Pro Tools!
So yeah... if you'd like to learn more or download this plugin today - click this link here.
WAIT THERE'S MORE!!!
If you find something else on the WAVES Audio site that you want, like another plugin etc, click here to get 10% off.

Cheers!